Product Overview


Mighty Dwarf Vibration Speaker - Green
Omni 360° Directional Sound
Portable Speaker for iPod,

MP3

, iPhone, PC, Laptop and Notebook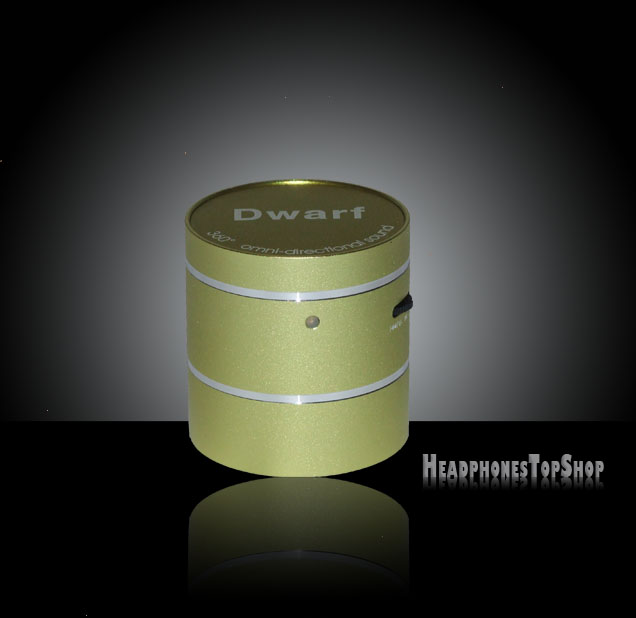 Mighty Dwarf is a portable vibration speaker

with a built-in battery and a 2GB memory card. When playing music, this

vibro speaker

transfers the sound waves to the surface it stands on and turns it to a large speaker. Because of it's

small size the Mighty Dwarf is the perfec speaker for traveling, presentation etc'. Might Dwarf can be used with

any music playing device including iPod, MP3, iPhone, PC, laptops, and more. Using it's 2GB memory card and the built-in battery It can be used as an independent MP3 player.
Mighty Dwarf Vibrating Speaker

High
lights:
• Mighty Dwarf Vibration Speaker turns any surface to a large speaker.
• Plays sound equally to 360°.
• Can play music independently using the built-in battery and 2GB memory card.
• Small and portable - use it in meetings, picnics or when you travel.
• Connects to any music playing device including cell phones.
• The Mighty Dwarf Travel Speaker has a stylish and chic design, Green color.
Mighty Dwarf vibrating Speaker
Main Features:
Vibration Speaker - How Does It Work?
Mighty Dwarf Vibro Speaker uses advanced technology of vibrations that enables it to create a speaker without the use of a membrane. Audio waves are transmitted from the Mighty Dwarf onto any solid surface turning that surface into a large speaker boasting full sound. You can use the Mighty Dwarf vibrating speaker on any surface like a table, door, shelf, window and more. Surfaces made of different materials makes different sound quality.
360° Omni-Directional Sound
The Mighty Dwarf Portable Speakers provides a 360° sound field.
Unlike conventional speakers, 360° omni-directional sound field delivers a perfect balance of sound to every corner of the room. No matter where you are, the music always sounds great.
Portable Speaker - Suitable for Any Music Playing Device
Mighty Dwarf Vibration Speaker is compatible with any device that plays sound or music. It's equipped with a standard 3.5mm stereo headphones jack hence you can use it as a Speaker for iPod, Mp3 & Mp4 players, iPad, your PC or Laptop, CD, DVD and even smartphones like iPhone, Android, Blackberry and more.
In fact the Mighty Dwarf Travel Speaker can be used as a speaker dock for any sound device.
Is Mighty Dwarf Functions Like an MP3 Player?
Yes it is! The Mighty Dwarf has a built in Lithium battery and 2GB Memory card so it can function like an independent music player.
you can upload your music to the Mighty Dwarf Mp3 Speaker by connecting it to your computer using the included Micro SD card reader and play it later like any MP3 player using the Play/Pause, FF, REW controls.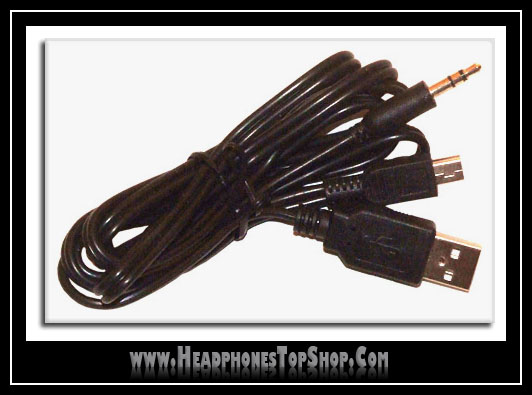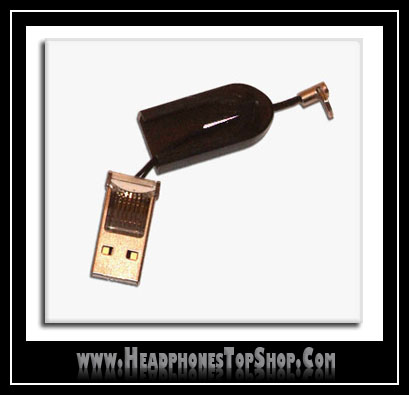 USB Plug and a 3.5mm Stereo Jack Micro SD Card Reader
Play With Your Music
The Mighty Dwarf Portable Speaker can provide a unique and interesting music experience. By choosing different material as the surface the Dwarf stands on you can produce different sound qualities. Experiment the Dwarf on different material to find your preferred sound quality, wood, glass, metal, hollow or filled.
The size advantage
Mighty Dwarf Vibro Speaker is a small portable speaker. This advantage manifests in it's small size, only 6cm high and 5cm in diameter. The Mighty Dwarf is ideal for lecturing with laptops, conventions & presentations, traveling, picnicking or any place that you don't want to carry BIG speakers.

Chic and Stylish Look
This model of the Mighty Dwarf 360° omni-directional speaker is green which gives the speaker the correct cool look for getting anyone's attention when you take it out to connect it.... And after you'll plug it and play the music they will be Totally Amazed!!!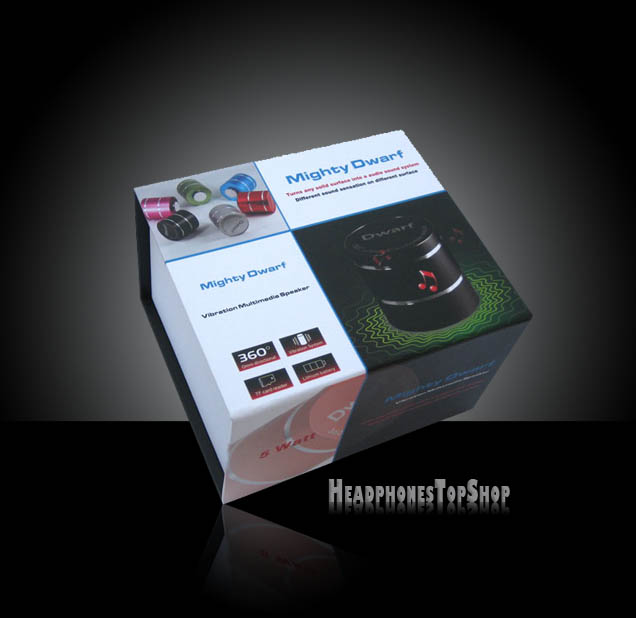 Mighty Dwarf Vibrating Speaker
Specifications:
• Output Power 5W RMS
• Impedance 2 Ohms
• Frequency Range 80Hz-18KHz
• 3.5mm Stereo Jack
• USB cable for Power supply
• Color Green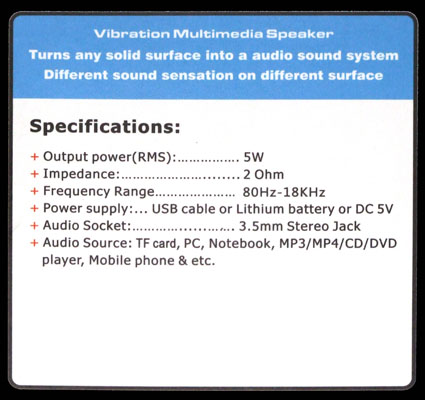 Mighty Dwarf vibrating Speaker
-

What's in The Box ?
• Mighty Dwarf Portable Speaker.
• 2GB Micro SD memory card.
• Buit-in Rechargeable Lithium Battery
• USB Micro SD card reader.
• USB cable with 3.5mm stereo jack .
• Instructions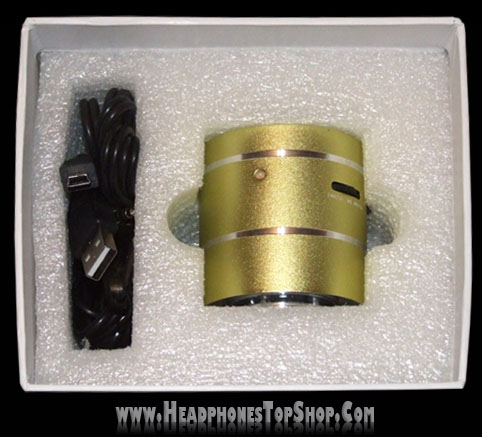 Warranty Information
One Full Year
Reviews