Product Overview
4GB Swim MP3 Player - SwiMP3
Waterproof Headphones For Swimming
Swimming, Surfing, Skiing and other Water Sports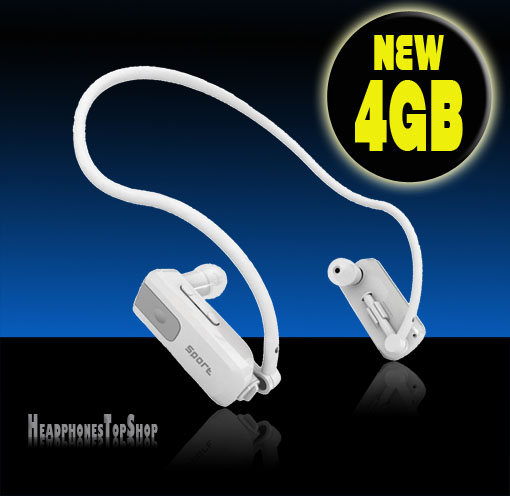 This Swim MP3 Player is the new model featuring 4GB built-in memory to exted you swimming. It is combined from an MP3 player with a built -
in Waterproof
H
eadphone.
The 4GB SwiMP3 is perfect for swimming, surfing, skiing and other water sports activities but you can also use it for your regular activities like running, walking or just for recreation.
The special ergonomic structure of this Swim Mp3 pPlayer provides comfort use without any cables and
unnecessary interruptions. It
is very friendly and easy to operate.
Waterproof

4GB Swim MP3 Player

High

lights:
Suitable For All Sports
• The best combination of Headphones For Running and MP3 for swimming.
• Waterproof SwimMP3 Player features a music player combined with headphones and
batteries, all in one device. No wires that cuase freedom of movement.
• This 4GB Swim MP3 Player is IPX8 waterproof it is suitable not only to water
sports like swimming, surfunig, skii but also for diving (up to 1.5m).
• Excellent for all land spots like running, cycling walking and more.
Storing And Connectivity
• The Swim MP3 Player included a USB plug and play cable providing quick and
convenient connection to your computer.
• 4GB of memory for storing your favorite music supporting MP3 and WMA file
formats.
High Quality Sound
• The SwimMP3 Player Produces high-quality stereo sound. The music produced is
accurate and detailed.

Power And Charging
• The 4GB Swim MP3 Player features a built-in rechargeable lithium battery.
• Easy Charging by USB cable.
• After a full charge, you can use the player for 10 hours.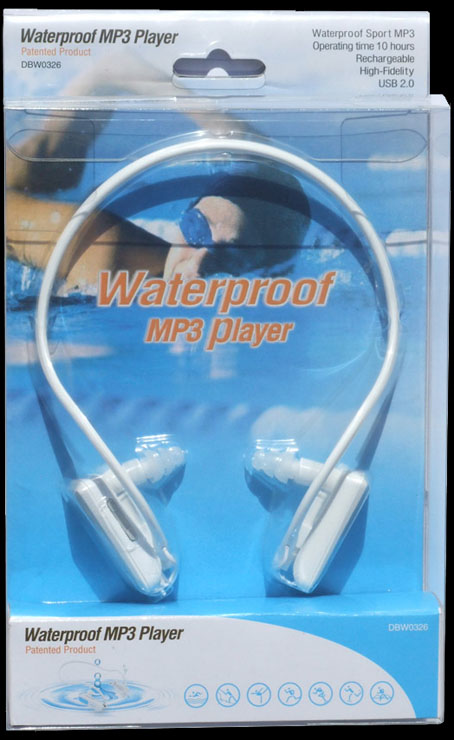 Waterproof

4GB Swim MP3 Player

Specification

s:
Waterproof IP Rating: IPX8

USB Interface: USB 2.0 (High speed)

Battery: lithium battery 180 mAh

Memory: 4GB

Music format: MP3, WMA

File format:FAT16, FAT32

MP3 bite rate: 8Kbps-320Kbps

WMA bite rate: 32Kbps-192Kbps

Earphone output power: 5mW+5Mw

Frequency response: 20Hz-20Khz
Waterproof

4GB Swim MP3 Player -
What's in The Box:
Ergonomic 4GB Swim Mp3 Player headset.

USB Plug-N-Play Cable

Land-Sports Ear buds (3 sizes)

Swimming and water-sports Ear buds (3 sizes)

Built-in Lithium battery - 10 Hours operating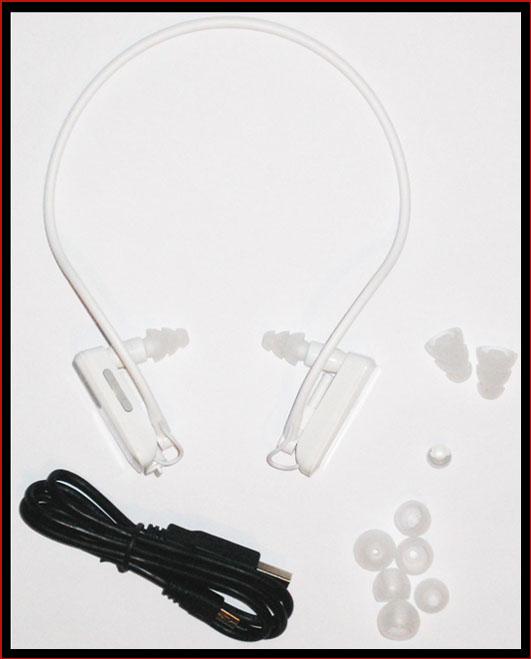 Warranty Information
One Full Year