Product Overview


Philips SHN7500 Noise Canceling Headphones
Active Noise Cancelling Earphones




Philips SHN7500 Earbuds Eliminates 80% Of The Surrounding Noises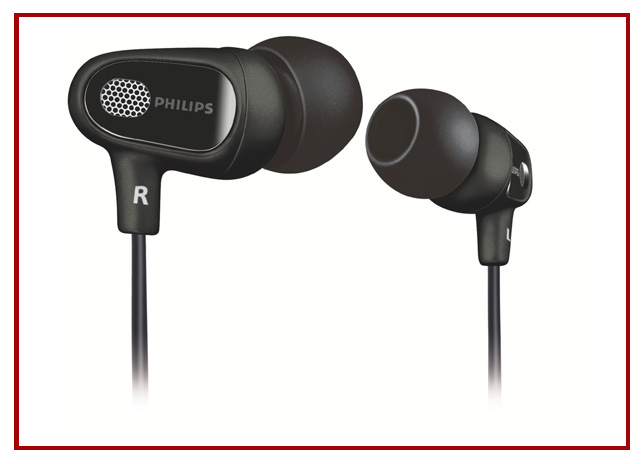 Philips SHN7500 Noise Canceling Headphones

were designed by advanced technology and complex electronics. The

SHN7500 Earphones

cancels unwanted external noise by 80% So you can enjoy pleasurable music experience in any environment.
Philips SHN7500 Headphones Highlights:

Smooth and clear sound even in noisy environments:
• Complex electronics and advanced technology allow cancellation of ambient noise.
•The SHN7500 In Ear Headphones Angular design creates a precise tuning of
the sound to the ear.
• Phillips Laboratory's careful planning of speakers provides detailed, clear and sharp
sound.
• Philips SHN7500 Headphones noise canceling feature cancels 80% of the
surrounding noises.

Especially suitable for you:
• Philips SHN7500 Earphones includes three replaceable ear caps for full
adjustment to your ears.

Philips SHN7500 Earbuds are perfect on the go:
• Philips SHN7500 Headphones are suitable for any device from 3.5 - 6.35 mm
adapters.
• You can use the headphones right away, the battery is included in packing.
• When not using the earphones you can keep them in the included carrying case.
• Flexible and long cable (1.2 meters) which is excellent for any use.
• Connection is suitable for an in-flight entertainment system.
• You can easily unplug the Philips SHN7500 In Ear Earbuds cable and you are
free to move on the plane and everywhere else.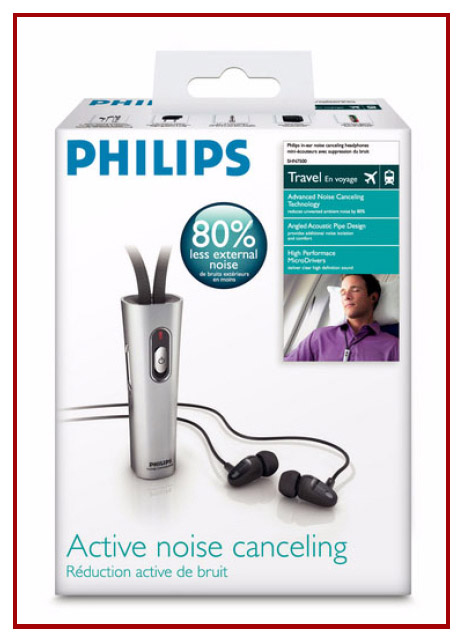 Philips SHN7500 Headphones Main Features:
Quiet and smooth listening:
Thanks to the advanced technology of philips Labs SHN7500 headphones include an excellent active noise canceling feature .This feature allows quiet listening to music in a noisy environments such as public transportation, flights and more. If one asks himself which active noise canceling headphones he should buy?
The Philips SHN7500 is defenatttely the answer.

Perfect Fit For All Ears
Philips SHN7500 Headphones come with 3 ear caps sets, in three different sizes so you can adjust the earphones completely to any ear.

In-flight entertainment system adapter
Philips SHN7500 are the best headphones for flying. You can use your own headphones to listen to an in flight entertainment. A special dapter allows connection of the double-mono broadcast system on the plane to your stereo headphones.

Suitable for any jack
In addition to the regular connection of 3.5mm jack the SHN7500 Earphones comes with an adapter that allows connection of 6.35mm jack so you can use your headphones with a wider range of devices.

The battery supplied with the product
No need to buy batteries! Just Insert the included battery and start enjoying your music.

Designated carrying case
Philips SHN7500 Headphones included Case provides maximum comfort. The case prevents headphone's cable ties and keeps the headphones so you can enjoy them for long time.

Ideal Cable Length
Cable length (1.2 meter) was designed to be the most appropriate length for various uses. You can put your audio device anywhere in your environment or in your carry.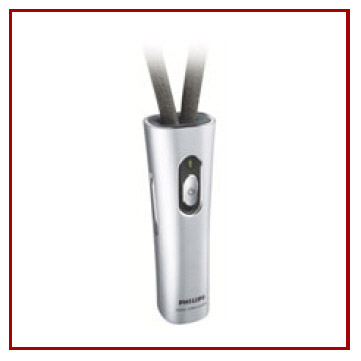 Philips SHN7500 Headphones Specifications:
Accessories
• Adapter plug: 3.5-6.3mm
• Aircraft plug: 2 X 3.5mm
• Battery: 1.5 V Battery R03/AAA
• Pouch: Protective pouch included
• Cables: Detachable Cable
Connectivity
• Cable length: 1.2m
• Connector: 3.5mm stereo
• Finishing of connector: 24k Gold-plated
• Type of cable: Copper
Sound
• Magnet type: Neodymium
• Frequency response: 40-20,000 Hz
• Maximum power input: 15 mW
• Sensitivity: 104 dB
• Speaker diameter: 9 mm
Philips SHN7500 Headphones dimensions:
Packaging dimensions
• Packaging dimensions (W x H x D): 12.3 x 18.28 x 5.1 cm
• Gross weight: 0.221 kg
• Net weight: 0.152 kg
• Tare weight: 0.069 kg
Philips SHN7500 Headphones -

What's in The Box ?
• Philips SHN7500 Noise Canceling Headphones.
• Extension cable: 1m.
• 3 Soft Silicone Caps In Various Sizes.
• Protective storage case.
• 1.5 V Battery R03/AAA.
• 6.3 mm Adapter plug
• In-flight entertainment system adapter.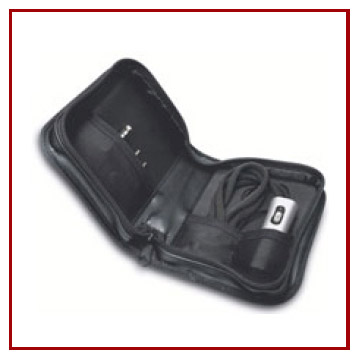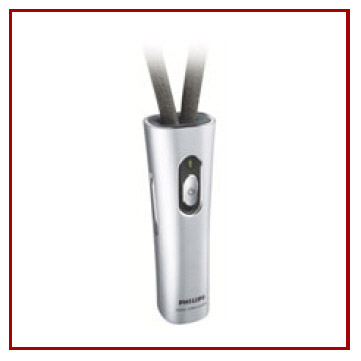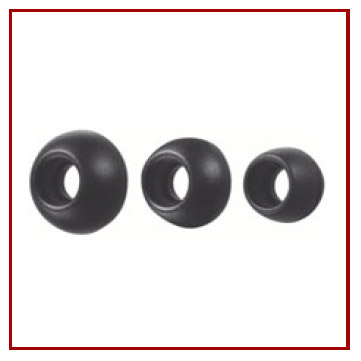 Warranty Information
One Full Year