Product Overview


Philips SHL5000 Headphones - Red
On Ear Headband

for any music player




The highest

sound

quality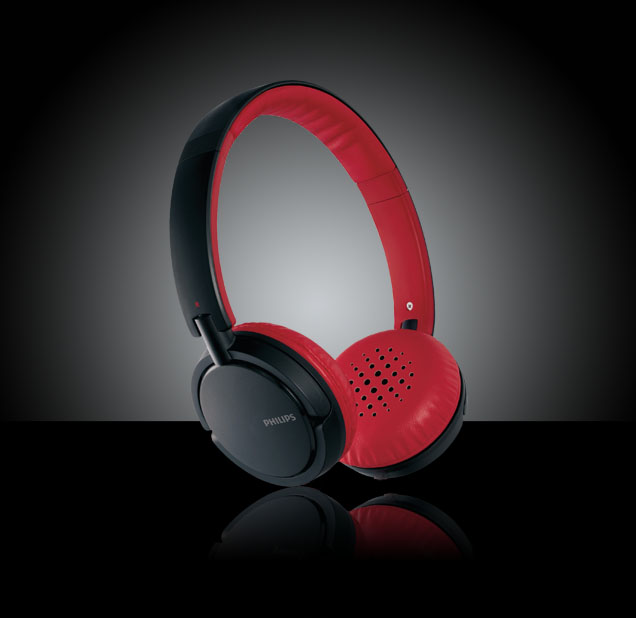 Philips SHL5000/28 Headphones

- Red, are designed especially for you to enjoy your music everywhere you go. The soft cushions allow you to keep on listerning to your favourite tracks. The great sound quality gives you a new listening experience.
Philips SHL5000 Headphones Highlights:
Super Comfortable, You Will Not Feel Them!
• Flexible headband creates a complete compatibility for maximum comfort.
• Philips SHL5000 Binaural Headphones headband lightness improves the
comfort and durability of the headphones.
• Special design of soft and comfort leather cushions allows you to listen to your
favorite music for a long time with great pleasure.
For The Love Of Music
• Top quality music with great bass is produced by the SHL5000 headphone's
30mm speaker drivers.
• Perfect sealing against external noise creates superb music experience.
Take Your Music Wherever You Want
• Philips SHL5000 headband Headphones long cable (1.2 M) appropriate for any
use and especially for outdoor use.
• The Philips SHL5000/28 On Ear Headphones folds flat for easy storing and carrying.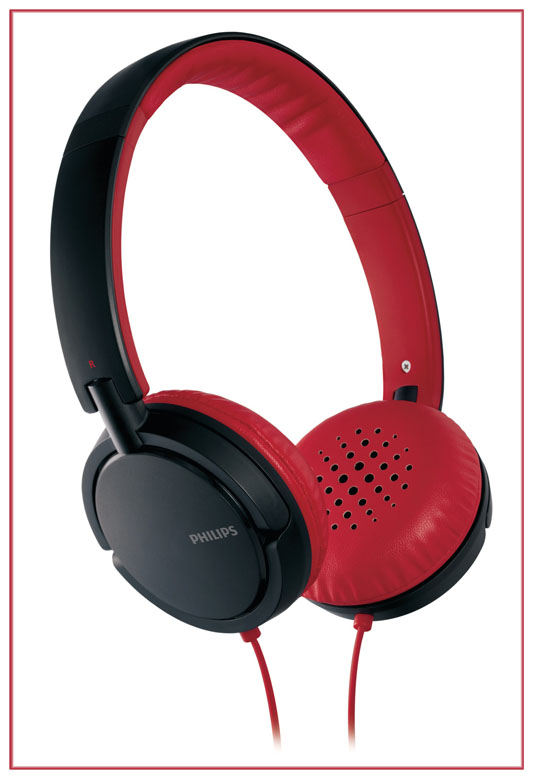 Philips SHL5000 Headphones Main Features:
The Real Thing
Philips SHL5000 headphones - Red are special production of Philips Laboratories. In these headphones you will find the highest technology available. These headphones produce superb music experience, with accurate, detailed sound.
Special Headband
Philips SHL5000 headband is made ​​of special materials, light, flexible and highly durable. The SHL5000 On Ear Headband is very light weight which creates maximum comfort and high survivability of the headphones.
Ultimate Cable Length
The SHL5000/10 cable is 1.2 meters in length, the best length, according to studies. You can use SHL5000 headphones for any use and put the player anywhere near you.
Especially Soft Cushions
The SHL5000/10 has special soft leather cushions which are gentle and airiness. These soft cushions allow comfortable long listening to your favorite music as much as you want without feeling the headphones on your head.
Sealing Against External Noise
The Philips SHL5000/10 cushions are designed to create a perfect sealing of the surrounding external noise. By the flexibility of the headband theses headphones creates the perfect sealing.
Philips SHL5000
Headphones
Specification
s:
Sound
• Acoustic system: Open
• Magnet type: Neodymium
• Voice coil: CCAW
• Diaphragm: Mylar dome
• Frequency response: 10 - 28 000 Hz
• Impedance: 32 Ohm
• Maximum power input: 50 mW
• Sensitivity: 106 dB
• Speaker diameter: 30 mm
• Type: Dynamic
Connectivity
• Cable Connection: Two-parallel, symmetric
• Cable length: 1.2 m
• Connector: 3.5 mm stereo jack
• Finishing of connector: 24k Gold plated
• Type of cable: OFC
Packaging Dimensions
• EAN/UPC : 69 23410 70487 7
• Packaging dimensions (W x H x D): 19.5 x 20 x 8 cm
• Gross weight: 0.3658 kg
• Nett weight: 0.1231 kg
• Tare weight: 0.2427 kg
• Packaging type: Box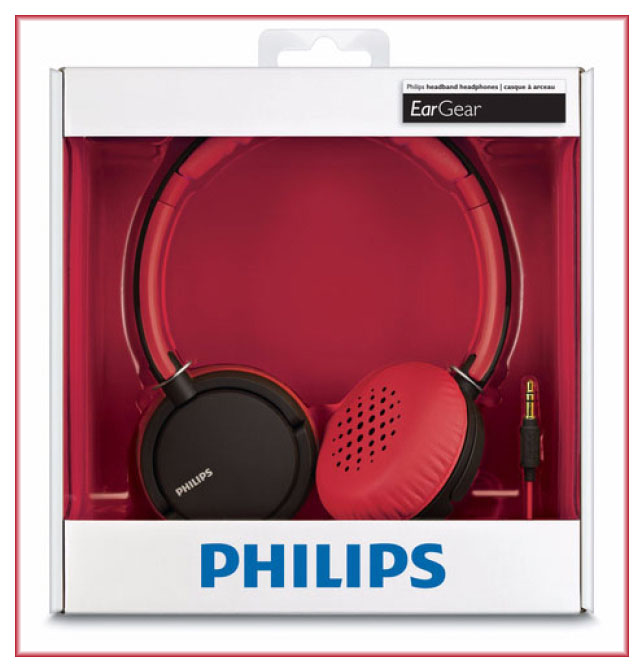 Warranty Information
One Full Year