Product Overview


Philips SHH3580 Headset
Philips In-Ear Headphones




Perfect

earphones

for iPhone, Blackberry & Any mobile Phone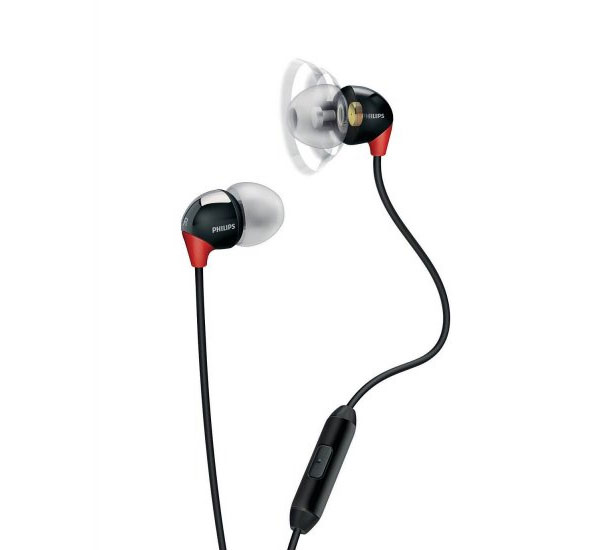 Philips SHH3580/10 Headphones

are a small headset with a perfect design for your ears. It's Speakers produce high quality
music
and high intensity
sound
.
Philips
SHH3580 In-Ear Headset

is featured with a built - in microphone for excellent reception of your voice. These headphones are perfect for calls and music listening
.
Philips SHH3580 Headset Highlights:
High Quality Sound
• Philips SHH3580 Earphones design fits the ear perfectly making the sound
accurately as possible.
• The SHH3580 Earbuds seal the ears perfectly so external noises do not interfere.
• High technology speakers produce accurate sounds and bass.

Maximum Comfort
• Three sizes of ear caps, perfect fit for any ear.
• Philips SHH3580/10 Headset are designed especially small for high comfort.

Excellent For Use With Mobile Device
• Built-in microphone with answer and disconnect calls button.
• 3.5 mm stereo jack for iPhone, Blackberry, Motorola, HTC, LG, Palm and more.
• Additional 3.5 mm jack for Samsung, Sony Ericsson, Nokia and more.

Reliability And Durability
• Philips SHH3580 In-Ear Headset manufactured of reliable and durable
materials.
• Use for a long time smoothly.
• Flexible and long cable (1.2 meters) excellent for any use.

Philips
SHH3580 Headset Main Features:
Great Sound Tuning
Philips SHH3580 Earbuds speakers produce high definition sound. the SHH3580 Headset designed just the right way for the human ear. So the sound reaches the ear drum accurately and comfortably.

Excellent In-Ear Seal
The SHH3580 Speakers special design allowing a high power at small size. The reduced size creates a perfect seal against external noise.

Built-In Microphone
SHH3580 headphones have an integrated microphone and a call button. This way you can use the headphones for listening to music and make phone calls from any mobile device. It is possible to answer or end a call with your headset and enjoy hands-free Calling.

Perfect Fit For All Ears
Philips SHH3580 Headset come with 3 ear caps sets, in three different sizes. Thanks to that you can adjust the headset completely to every ear.

Minimal In-Ear Design
The minimal in-ear design creates a lightweight headset and allows convenient prolonged listening.

Small And powerful Speakers
The small and precise speakers of the in-ear headphones assure an enjoyable listening with accurate bass and tones.

Connector Compatible With Any Device
Philips SHH3580 Earphones cable is equipped with two types of 3.5mm stereo connector. With these two connections the headphones are suitable for all mobile device, e.g. iPhone, Nokia, Blackberry, HTC, LG, Motorola, Palm, Sony Ericsson, Samsung and more.

Ideal Cable Length
Cable length (1.2 meters) was designed to be the most appropriate length for various uses. You can put your audio device anywhere in your environment or in your carry.

Durability Over Time
Cable and earphone connection is protected by a flexible rubber to ensure product durability over time.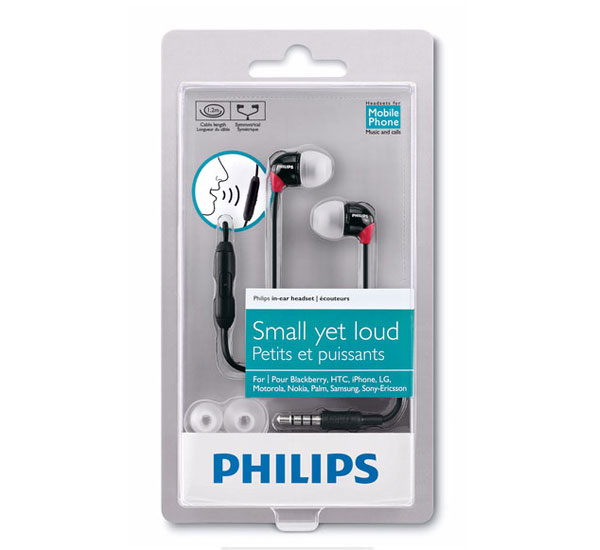 Philips
SHH3580
Headset Specifications:
Connectivity
• Cable Connection: Two-parallel, symmetric
• Cable length: 1.2 m
• Connector: 3.5 mm stereo
• Finishing of connector: Chrome-plated
• Microphone: Built-in microphone
• Type of cable: Copper
Sound
• Acoustic system: Semi-open
• Diaphragm: Mylar dome
• Frequency response: 12-23,500 Hz
• Impedance: 16 Ohm
• Magnet type: Neodymium
• Maximum power input: 50 mW
• Sensitivity: 102 dB
• Speaker diameter: 8 mm
• Type: Dynamic
• Voice coil: CCAW
Philips
SHH3580
Headset Dimensions:
Packaging dimensions
• Number of products included: 1
• Packaging type: Blister
• Packaging dimensions (W x H x D): 9.5 x 17 x 2.5 cm
• EAN: 69 23410 70393 1
• Gross weight: 0.04202 kg
• Net weight: 0.01652 kg
• Tare weight: 0.0255 kg
Philips
SHH3580
Headset

-

What's in The Box ?
• Philips SHH3580/10 Headset.
• Flexible 1.2 meters long cable
• 3 sizes of ear caps,.
• 3.5 mm stereo jack.
• Extra 3.5 mm plug for other devices
• Built-in microphone.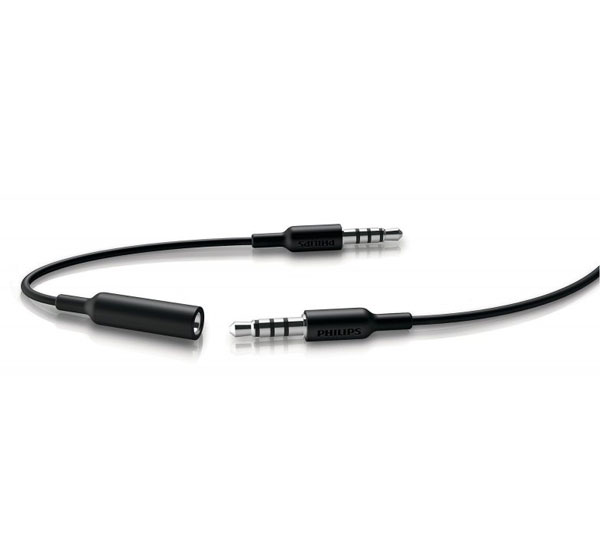 Warranty Information
One Full Year