Product Overview


Philips SHH2618 In-Ear Headphones
Perfect Matching Earphones To Your Cell Phone




Changing Colors Earbuds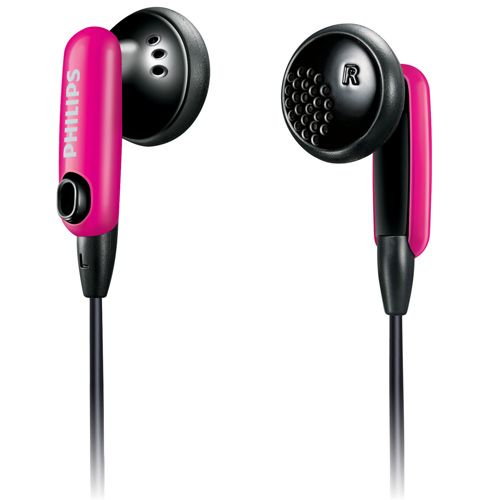 Philips SHH2618 In-Ear Headphones

bass playing vents are carefully constructed to allow optimal air flow which gives you a stunning music experience. The

SHH2618 Earphones

include earpiece covers in different colors. You can switch between the earpiece's covers for a perfect fit of your personal style and your cell phone color.



Philips SHH2618 Headphones Highlights:

Excellent Music Experience
• Sound and bass quality improved by Neodymium magnet
• Paired vents create balance between the bass and high tones

Perfect Fit For You And Your Lifestyle
• 15mm speakers maximizes the comfort of using
• The ear cushions design improves music quality and use comfort
• You can choose different color caps to match the Philips SHH2618 In-Ear
Headphones for your style.

Suitable For Any Indoors And Outdoors Use
• Flexible and strong connection ensures durability of headphones over time.
• Philips SHH2618 Cell Phone Headphones splits cable allows convenient
remote control connection.

Suitable For Playing Music From Mobile Phone
• The Philips SHH2618 cable length is suitable for use with cell phones
(Microphone - friendly)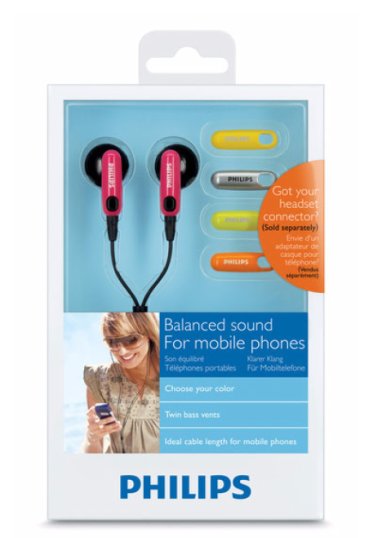 Philips SHH2618 Headphones Main Features:
Special Neodymium Magnet
The Neodymium magnet creates clear and precise magnetic field. Therefore, the sound produced by the SHH2618 Headphones is clear and precise and produces bass and different tones of the highest quality.

Paired Vents
Careful planning of the vents creates perfect airflow and therefore perfect balance of bass. This balance creates a smooth and pleasant experience of music.

Special Design Of The 15mm Speaker
Speaker's small size allows maximum comfort. However sophisticated driver allows sound playing to be crisp pleasant and accurate and one will enjoy specifically comfortable headphones and superb music experience.

Replaceable Caps Covers
Philips SHH2618 Earphones come with five pairs of replaceable caps. Each pair differs in color and style. This way you can match the headphones to your personal style or match them to your music device color and style.

Durability Over Time
Cable and earphone connection is protected by a flexible rubber to ensure product durability over time.

Headphones Suitable For Use With Headset Connector
The Philips SHH2618 Headphones are designed and suitable for use with the headset connector (Mic – friendly) of your phone. Together with the headset connector the cable length will be the most convenient length for any use. Headset connectors allow the use of headphones without built-in microphone with any Cell phone. The headset connectors usually comes with the cell phone but you can also buy them separately.

Detachable Cable
SHH2618 In Ear Earbuds come with a 1m cable with 3.5mm jack in one side and a 3.5mm plug on the other side. It is optional to shorten the headphones cable by disconnecting it for greater freedom of movement.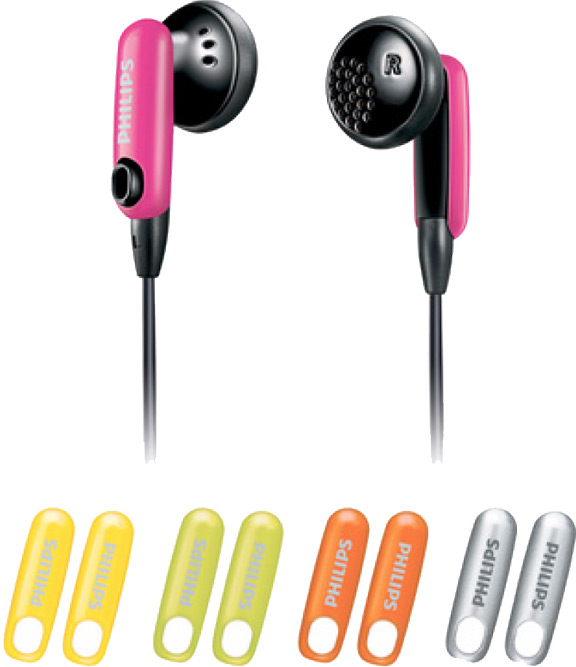 PhilipsSHH2618 Headphones Specifications:
Sound
• Acoustic system: open
• Magnet type: Neodymium
• Voice coil: copper
• Diaphragm: Mylar dome
• Frequency response: 12 - 22,000 Hz
• Impedance: 16 ohm
• Maximum power input: 50 mW
• Sensitivity: 100 dB
• Speaker diameter: 15 mm
• Type: Dynamic
Connectivity
• Cable Connection: two-parallel, symmetric
• Cable length: 0.35m + 1m
• Connector: 3.5mm
• Finishing of connector: chrome-plated
• Type of cable: copper
Accessories
• Extension cable: 1.2m
Philips SHH2618 Headphones dimensions:
• Packaging dimensions (W x H x D): 10 x 18 x 3 cm
• Gross weight: 0.0495 kg
• Net weight: 0.0175 kg
• Tare weight: 0.032 kg
• EAN: 87 12581 39193 5
• Number of products included: 1
• Packaging type: Blister
Philips SHH2618 Headphones -

What's in The Box ?
• Philips SHH2618 Headphones.
• Extension cable: 1m.
• Five pairs of replaceable caps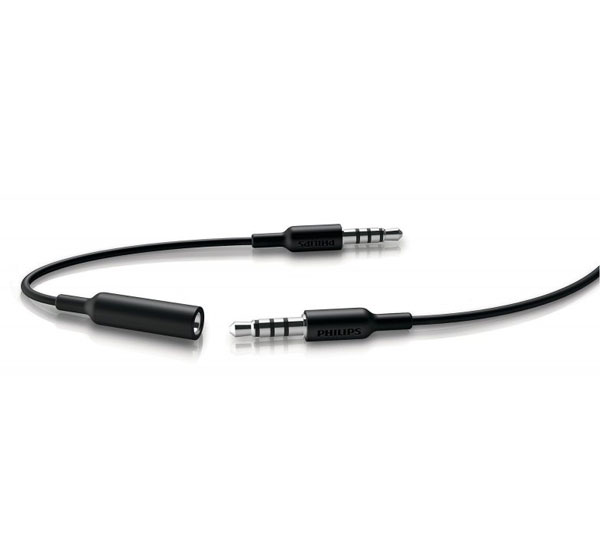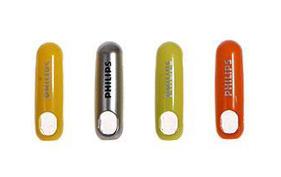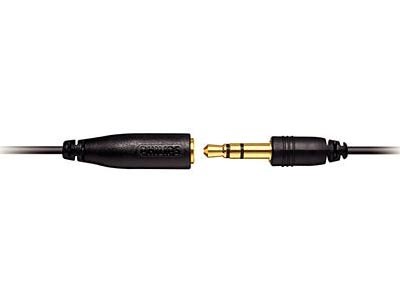 Warranty Information
One Full Year